The Photograph Albums of Glenallen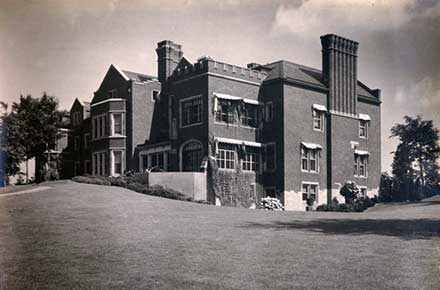 Side view of Glenallen (1915-1945).
View image
.
Like the other
Severance estates... ... that lined Taylor and Mayfield Roads in Cleveland Heights in the early 20th century, the life of Glenallen, the estate of Elisabeth Severance Allen Prentiss, was also short lived. This collection of 116 professional photographs spotlights the unique interior and exterior features of this historic estate. The digitized images are from a rare twin-volume book of hand-mounted photographs by photographer, Clifford Norton, recently acquired by Special Collections at Cleveland State University Library.
Credits and
Appreciation
This website is the practicum project of Kent State University School of Library and Information Science student, Melanie Wilson. Special thanks to Joanne Cornelius, Supervisor, Digital Production Unit, CSU Library; Bill Barrow, Special Collections Librarian, CSU Library and to Kiffany Francis, Metadata/Communication Librarian, CSU Library.